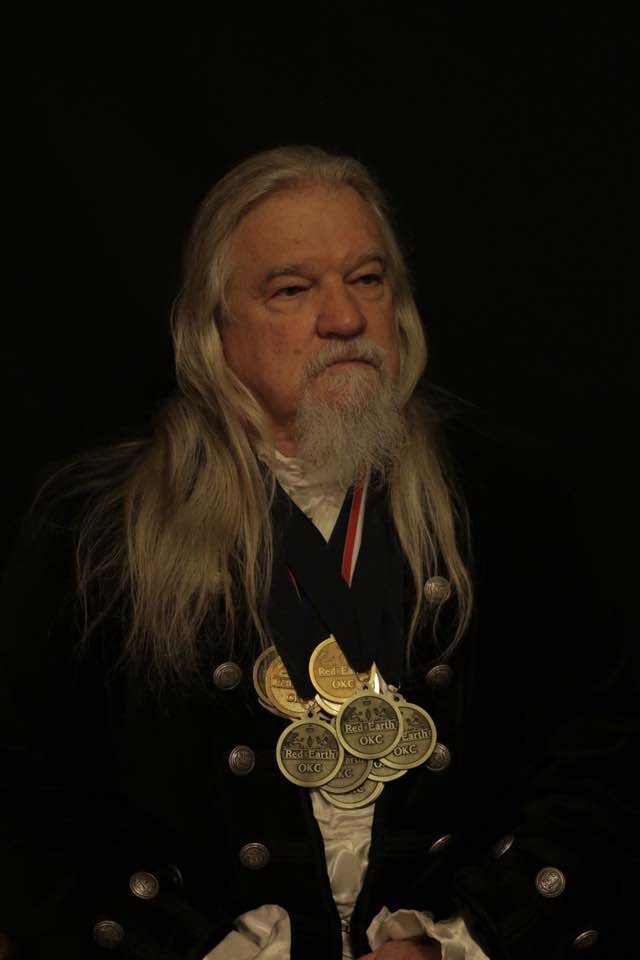 Paul is a native Oklahoman. He is Choctaw / Cherokee. He is a believer in keeping alive Native American artistic traditional skills and cultural heritage. Paul meticulously handcrafts traditional Plains Indian flutes, custom knives, and replicates historical Native American pottery. His most recent undertaking is ledger art, taking inspiration from St Augustine where the Cheyenne Native Americans were held captive.
A winner of over 170 prestigious awards and honors, Paul Hacker is a 1992-1993 award winner with the Smithsonian Institution - National Museum of the American Indian. His music and flutes have been purchased by the Smithsonian and collectors around the world. He has recorded 7 full length soundtracks. Paul has delighted audiences around the world with his meditative and meaningful flute music.
Paul's work has been viewed all over the world in many prestigious exhibitions, galleries and museums.